VIRTUAL AGILITY LEAGUE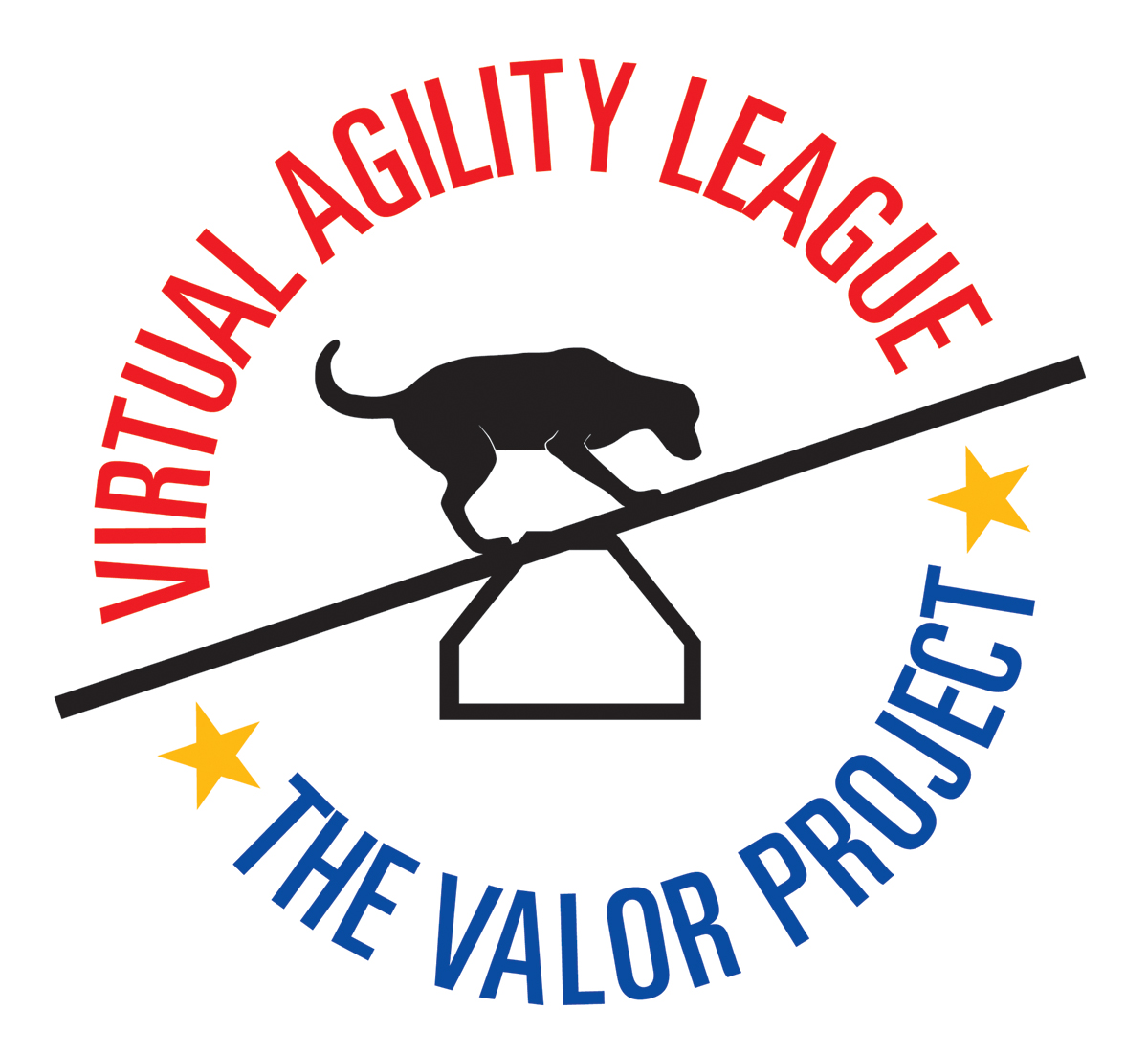 ™
THE VALOR PROJECT
VALOR COURSE MAPS
There is no "expiration date" on courses. If they are published on this page, you can run them!
Effective 1/1/17: Any course can now be used as a VALOR COURSE! Make sure your course fits the minimum requirements for a qualifying course, then take a video of the course set-up, video your run, and send it in to Virtual Dog Sports for credit! Courses of other people's design should be designated a "Round 4" course. Please note: any month can be used. The month is merely a place-holder.
See our Course Design Guidelines
EFFECTIVE 12/10/2014: YOU MAY SUBSTITUTE A 10-15' STRAIGHT TUNNEL FOR A CHUTE.
Highlighted Rounds are "Narrow Arena Friendly"

* "The Virtual Agility League" and its logo are registered Servicemarks
with the United States Patent & Trademark Office. TM - 2011 All rights reserved.